120 years – and still going strong- Raoul wigmakers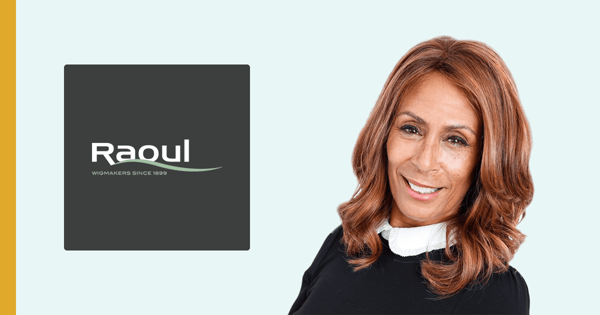 Raoul have provided wigs for the CCHU for many years and their skill and care are legendary.
They started in 1899 and are London's longest established wigmakers. They are still making wigs for stars of stage and screen. In 1949 they became one of the first companies to supply the NHS and now also have a thriving business offering their services to those undergoing medical treatment. Of course, the products available have changed over the last 120 years! They do still make bespoke wigs and hairpieces using real hair but this is a costly business taking up to 3 months and costing £500-£2500. Only 2 fulltime wigmakers remain and it is very much a niche profession. However, the advent of excellent wigs from China and the Far East, some available in real hair but the majority in fake hair, has brought the price down to affordable levels and they come in a huge variety of styles and colours.
Raoul take a lot of care helping to choose the right hairpiece in the first place but their big skill comes in the way they are able to cut and style wigs to customize them for the individual, with excellent results. They have a big team working from their premises in Paddington but it isn't necessary to travel so far for their services. Members of their team, including their Director Liz Finan shown here, make regular visits to the CCHU and Sunrise Unit to select, fit and style wigs.
Appointments can be made through the Cancer Information Office, SMH 01296-316954 or the Sunrise Unit reception 01494 426244
The CCHF is proud to fund this valuable service.