Elvis at Little Kimble!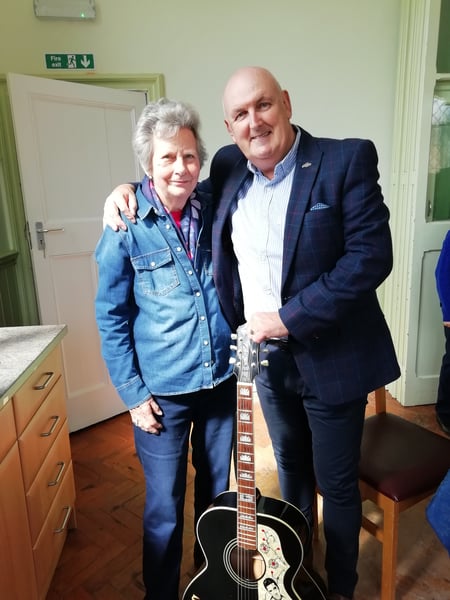 Our great friend Alvin Printwhistle – better known in the Aylesbury Vale as Alvin – The Ultimate Elvis Tribute – was in Little Kimble, Buckinghamshire, on 20 April to give a talk at the Little Kimble Free Church.
Alvin, who was diagnosed with lymphoma in 2015, gave a short talk about his own cancer journey and his work in setting up the CHARM charity (Cancer Haematology And Related Medicine) through which he has raised thousands of pounds for the Cancer Care & Haematology Fund.
Explaining why he set up CHARM, Alvin says: "I am grateful of the fact that I am now in full remission and that I am living a normal life, but as a result of my experience I decided to set about raising money for others that, however unfortunate, might follow in my stead and have to undergo treatment at the Cancer Care Unit at Stoke Mandeville Hospital.
"The patients that I came into contact during my time there, came from all around and this made me realise, that treatment wasn't only being given to those in the Aylesbury area but also to those from much further afield, thus highlighting the importance of fund raising for the unit."
The event was organised by Marian Purdy, who is a haematology patient.
Alvin also took the opportunity to sing a few Elvis Presley songs!
Thank you to Marian and Alvin!