David Lidington is appointed Patron of CCHF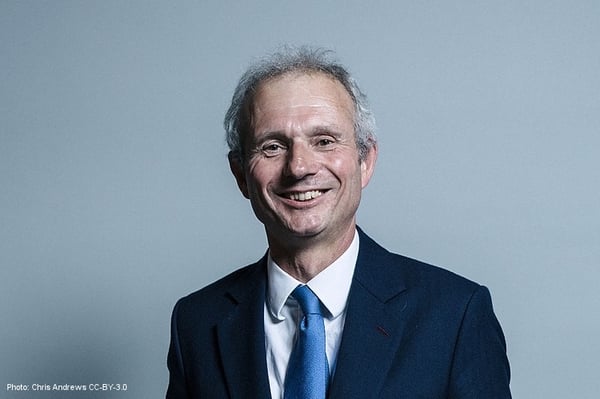 Former Member of Parliament for Aylesbury, Sir David Lidington, is to become Patron of Buckinghamshire healthcare charity, Cancer Care and Haematology Fund.
Sir David represented Aylesbury for the Conservatives from 1992 until his retirement from Parliament in 2019.
He said: "I am very pleased to become Patron of the Cancer Care and Haematology Fund. I was aware of the charity's valuable work throughout the period I was MP for Aylesbury – from their raising money to build a specialist treatment unit at Stoke Mandeville Hospital to their ongoing support for the local NHS Trust's facilities across Buckinghamshire and adjacent counties."
Sir David served as Chancellor of the Duchy of Lancaster and Minister for the Cabinet Office from 2018 to 2019. Between 2010 and 2016, he served as Minister of State for Europe holding the position for the entirety of David Cameron's premiership - a longer period than any of his predecessors. Theresa May appointed him to the cabinet for the first time in June 2016, where he held a number of roles including Leader of the House of Commons, and the joint title of Lord Chancellor and Secretary of State for Justice.
Sir David is currently Chair of the Royal United Services Institute (RUSI), the world's oldest and the UK's leading defence and security think tank. Its mission is to inform, influence and enhance public debate to help build a safer and more stable world. Sir David is married to Helen, a school teacher, and they have four grown-up sons.
Dr Ann Watson, Chair of CCHF Trustees, commented: "We are all delighted to have such a noted Buckinghamshire figure supporting us as Patron. Sir David worked very hard for the people of Aylesbury during his tenure as MP, and in particular has been unfailingly supportive of charitable enterprises across the Vale.
"Unfortunately, cancer remains a major threat to people's health. Across the UK some 375,400 new cases are diagnosed each year*. In Aylesbury the number of annual cases is 1,100 and in Chesham, Amersham and High Wycombe the annual rates are around 1,800. Fortunately, thanks to advances in research and science the treatment of cancer continues to improve and CCHF will carry on supporting the excellent work of Buckinghamshire Healthcare NHS Trust as much as we can through our funding."
Sir David is only the third patron the CCHF has had in its long history, and succeeds the late Lord Peter Carrington, former Government Secretary of State for both defence and foreign affairs.
The Cancer Care and Haematology Fund is a charity set up to help those with cancer and haematology related diseases in Buckinghamshire. Through public fundraising a specialist unit – the CCHU - was built and opened in January 2001 at Stoke Mandeville Hospital. The charity continues to provide financial support for projects and services which benefit patients cared for at the CCHU, the Sunrise Unit in Wycombe and in community settings across Buckinghamshire and adjacent counties.
Cash is raised by donations from a generous public and the charity is managed by a team of trustees and volunteers who give their time for free so that as much money as possible benefits the support and comfort of patients.