Charity appoints new Treasurer Trustee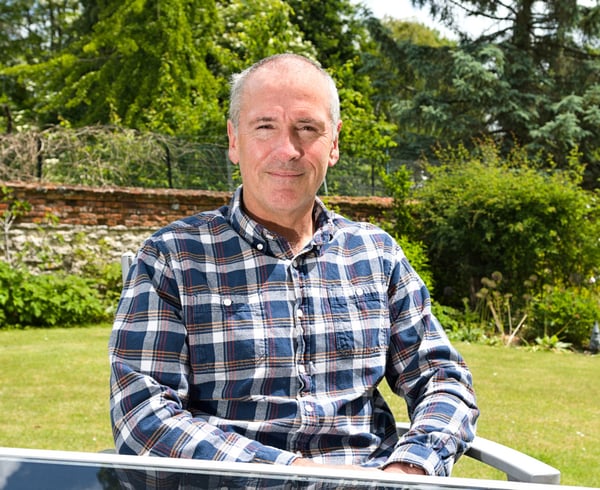 Buckinghamshire healthcare charity, the Cancer Care & Haematology Fund (CCHF), has announced the appointment of a Treasurer Trustee.
The CCHF was set up in 1990 to raise funds to help patients diagnosed with cancer or blood disorders by funding the construction of a specialist unit at Stoke Mandeville Hospital, near Aylesbury.
Today the charity continues to provide financial support for NHS treatment facilities at both Stoke Mandeville and the Sunrise Unit at High Wycombe Hospital.
The new Treasurer is Paul Graham who finished his career in banking at the end of 2021, having worked for numerous financial institutions in a variety of management roles both in London and Oxford over 43 years. He is currently involved in supporting a number of local charities including Medical Detection Dogs, Age UK and Stoke Mandeville Hospital Radio.
Paul said: "I am delighted to be joining CCHF as their Treasurer. After a wonderful, and busy, career I'm really looking forward to giving something back to the community by volunteering now that I have more time."
Dr Ann Watson, Chair of the Trustees, explained: "This appointment reflects the importance we place on managing our finances effectively in what is becoming a difficult economic climate for everyone.
"According to NHS England* a record 2.7 million people have been referred for cancer checks in the past year from throughout the country - after numbers declined dramatically during the coronavirus pandemic - and 2,000 more patients are receiving treatment for the disease than at the start of the pandemic in 2020."
Dr Watson added: "This will undoubtedly put pressure on NHS treatment facilities here in Buckinghamshire and our charity must be well placed to continue providing support through our fundraising activities."
The appointment of Paul Graham follows the boosting of the charity's team of Trustees with three additional members announced in April. The balance of Trustees has been improved with the addition of people with broad commercial experience to join those who have specialist healthcare knowledge and experience.
Among the benefits that CCHF has brought to cancer treatment and care are:
Specialist equipment for the Stoke Mandeville and High Wycombe units such as scalp coolers (used during chemotherapy to minimise hair loss), and reclining chairs for the optimum and most comfortable delivery of treatment.

Investing in expert nurses who can bring extra levels of skill and expertise and give more precious time to those going through treatment and their families, to listen, advise and respond in an emergency.

Creation of a supportive and pleasant environment for those going through difficult times and those who work with them. Most recently the CCHF has funded a beautiful garden created by volunteers, who turned a piece of underused land into a tranquil outdoor space at a time when the indoors was restricted.

A free wigs service for those receiving chemotherapy and who lose their hair due to treatment.
CCHF has always been grateful for the support received from local people and businesses so together they can help the hospitals to provide best care for all those that need it, on their doorstep.
The charity is run by local people who, through personal or professional experience, understand the good it can do. CCHF is small and has no paid employees. All the Trustees give their time for free to ensure that almost every penny raised goes directly to improving cancer and haematology treatment facilities in Buckinghamshire, and the minimum goes on the management of the charity itself.
*https://www.england.nhs.uk/2022/05/a-record-year-for-people-receiving-lifesaving-nhs-cancer-checks/